Being a woman and blossoming thanks to Brazilian Jiu-Jitsu
I recently had the chance to meet Hélène Wenger in my academy (Gracie Barra 67), a young woman and BJJ brown belt from Malicia Team BJJ in Brussels. For her, BJJ is like a game and after dominating the podium, she starts new Brazilian jiu-jitsu adventures. Portrait.
Brazilian jiu-jitsu: an endless game!
The young brow belt starts off the game of questions and answers with a slight embarrassed smile, and little by little begins to open the doors of her jiu-jitsu world; a world of which she came across entirely by chance. After 8 years of gymnastics, Hélène discovered Greco-Roman wrestling and continued with it for a little less than two years. During this time, she met a Russian wrestler (a woman who also practices Brazilian jiu-jitsu) who would help her take her first step onto the mat.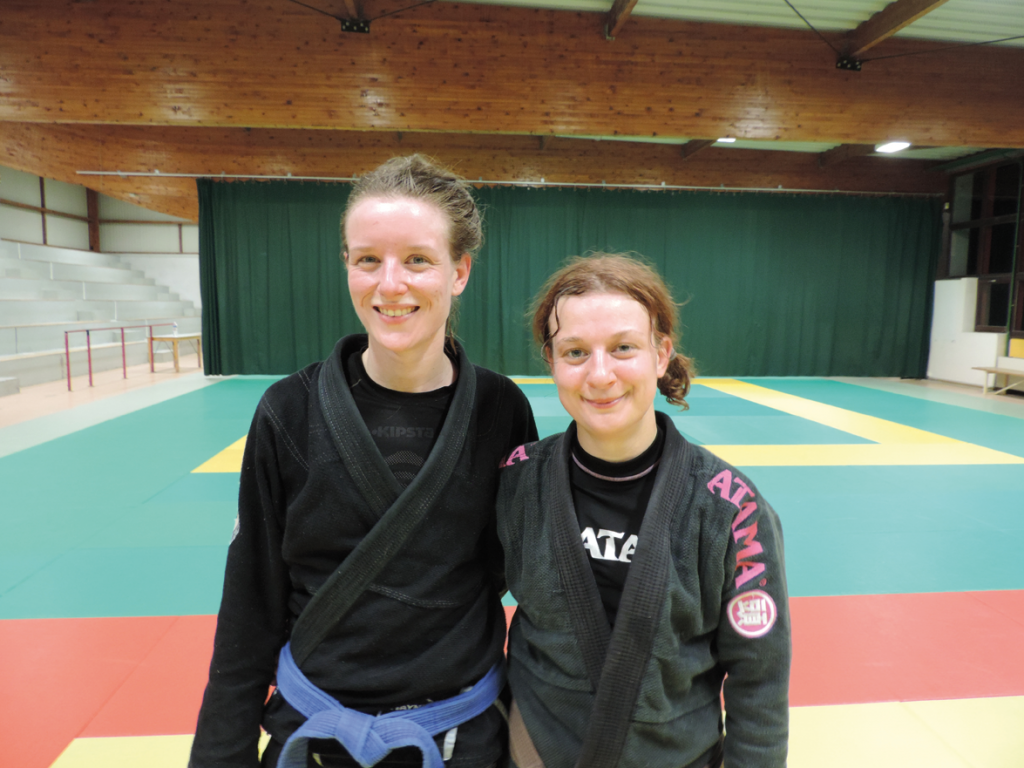 However, her real love of Brazilian jiu-jitsu would only rise to the surface later on, while watching wrestling matches during the Beijing Olympic Games. She then realized that Brazilian jiu-jitsu was much more interesting than wrestling and began training a minimum of 3 times per week, an investment of time that quickly led her onto international and European podiums. "Jiu-jitsu brings me stability, self-confidence and enjoyment. I feel like a child when I fight, it's an endless game!" Hélène describes.
Women at Malicia Team Brazilian Jiu-jitsu
Hélène has also devoted herself to her academy (the Malicia Team located in Brussels) as well as to the development of Brazilian jiu-jitsu with women. She teaches a class that is entirely dedicated to women. Her objective: "having fun, being amongst women, and to fight without getting crushed by men". For her, it's a way to make women feel confident and to avoid any setbacks. "It is a discipline that can be difficult for women because it's a male-dominated environment". Also, "not all men are 'jiu-jitsu smart', meaning those who can put pressure on their opponents without using strength. My advice to all beginners: don't give up, you have to keep going!" Her knowledge and experience seem to be working as the number of women joining the Malicia Team is increasing and the women-only open mat classes are gathering up to a dozen practitioners.
BJJ globetrotting: a way to improve your technique and to blossom
Nowadays, Hélène is motivated by having fun, travelling, and taking advantage of the opportunity to meet great new people through Brazilian Jujitsu. After having been to several different academies in Belgium and Europe (Female Fighter camps in the Netherlands, Checkmate in Copenhagen, etc.), Hélène will now move on to do some voluntary work in Costa Rica after a one month-long BJJ trip to the United States. It will be an opportunity for her to adapt and open her game, to roll without facing pressure with women she usually competes against : Liz Sussan (Richmond BJJ academy) and Jen Flannery Hall (Fifty/50 Brazilian Jiu-jitsu academy, near Washington).
The highlight of her trip will be in New-York, training one month at Marcelo Garcia's academy (he's considered to be one of the best grapplers in the world, with 5 world champion titles and 4 victories at the ADCC; he is currently training a brown belt dream-team that has been winning almost every competition). "Marcelo is one of the best because he uses the basics, which is very important in Brazilian jiu-jitsu, and his academy in New-York is like heaven on earth."
Having already rolled with her on the mat, I can confirm that she definitely masters the basics! I had a great time training with Hélène (I don't often have the opportunity of training with such a highly-ranked woman!) both technically and humanly. I enjoyed speaking to her about women in BJJ and our own experiences on the mat. Here is one of her technique:
Being open-minded when visitors come to your academy brings you just as much fulfilment as when you're travelling. It's an exhilarating escape that gets you out of your daily routine and pushes you to step up your game. So put your fear of strangers and your ego on the backburner, and be as open-minded as possible when you have visitors who share the same passion as you!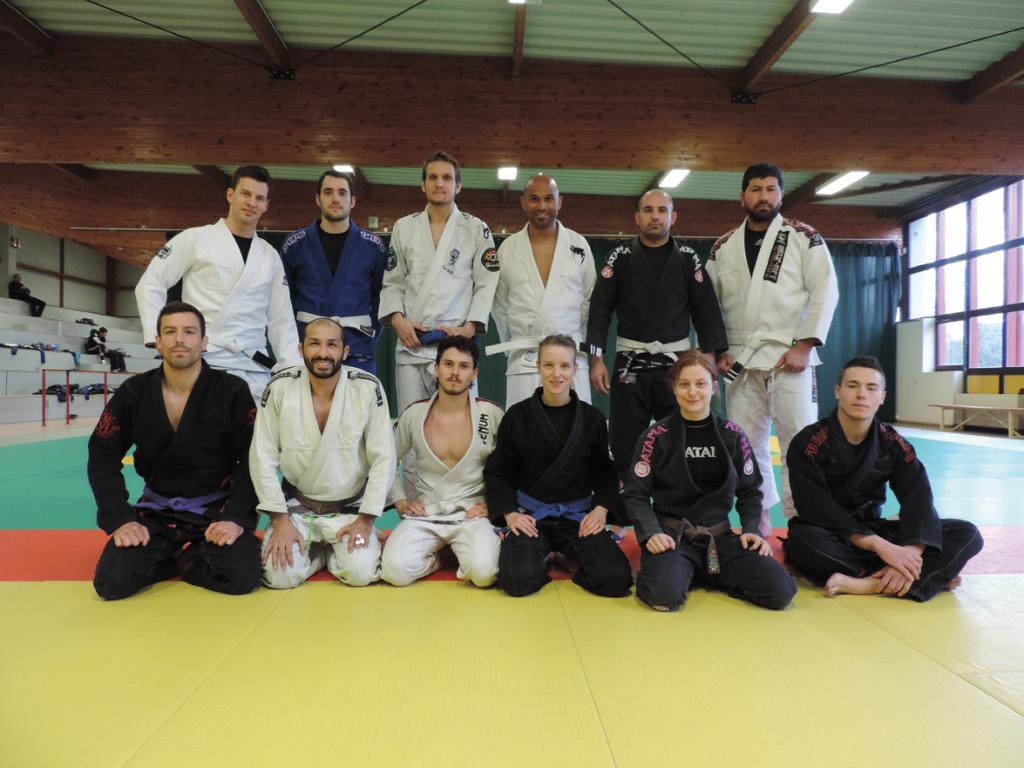 Passing through Brussels?
Hélène has some good addresses to share with you: the Grand Place, the famous Manneken pis and its female equivalent the Jeanneke pis ; the Atomium, an amazing structure built for the Universal Exposition in 1958.
Brussels will also stimulate your taste buds with its famous 'must-drink' beer! You can try many kinds of beer around the Jeannekepis, especially at Delirium or Moeder Lambik (which has over 300 beers to choose from!) located in the Saint-Gilles quarter. You also must try the famous French-fries (place Flagey, place Jourdan and many others), Belgium waffles and chocolates!