Brazilian jiu-jitsu in North Tasmania: a family business!
You may have read it often: Brazilian jiu-jitsu is a big family. I invite you to the other side of the world, in North Tasmania, to discover the BJJ Taz – Maromba in Launceston and St Helens.
A return to the Brazilian jiu-jitsu's essence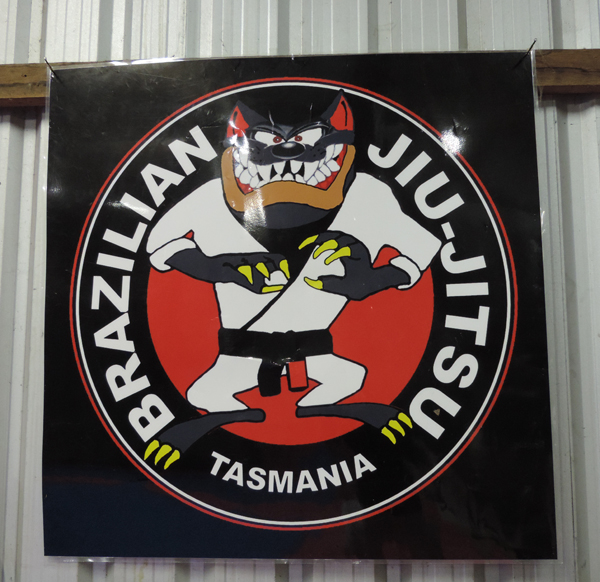 When you go on the mat in Launceston, it's like a return to martial arts. For Jim Ried and Brad Lowe, the black belts in charge of the academy, the goal is to give their students the ability to defend themselves in each situation and to gain self-confidence. It does not matter how many points they score in a competition or how many times they tap at training. They try to pass on Brazilian jiu-jitsu's efficiency and philosophy to their students for real situations more than for competition purpose.
Concretely? There was no ground fighting techniques on the program as I visited the academy but a judo class taught by an experienced teacher (a class which takes place once a fortnight). A good way to improve stand-up fighting, a BJJ's aspect too often neglected in my opinion. The class ended with ground sparring with the judo teacher.
Competitors are not outdone! Their specific preparation is supervised by Thiago Stefanutti, the Maromba Academia Australia's main instructor. He often comes on the island or welcomes competitors in his main academy in Melbourne.
Jiu-jitsu, a family business
Jim set his self-defence objective as he started BJJ. A martial art he began for and with his children. From his garage to the current gym, the family is still on the mat. A familiy atmosphere that is now shared by all the students and everyone will do his best to make you feel at ease and come back.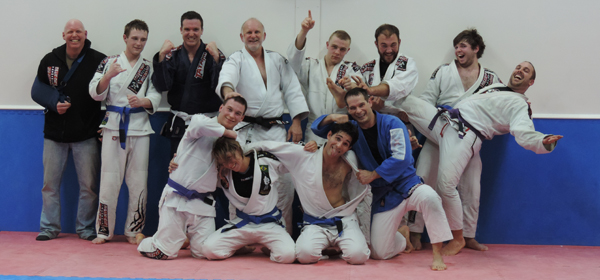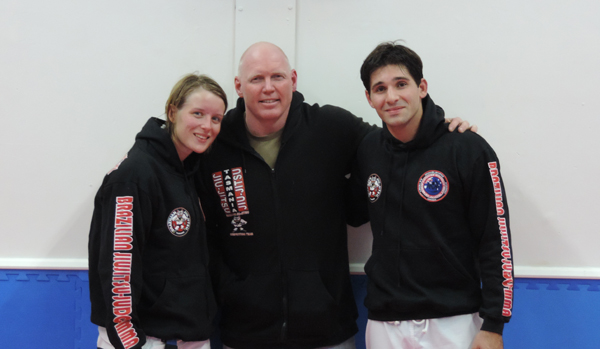 The family story does not end here. It goes on in St Helens, a small harbour on the East coast, where I met Nathan, who is Brad's cousin and runs the local Brazilian jiu-jitsu academy. He stayed starry-eyed as he told me about his passion for Brazilian jiu-jitsu and the way he got affected by the virus thanks to Brad.
A passion he has been practicing for 5 years and shares it in the "Big Shed" located at the edge of the woods and converted for BJJ training, MMA and fitness. He teaches to 20 children and 6 adults in his gym.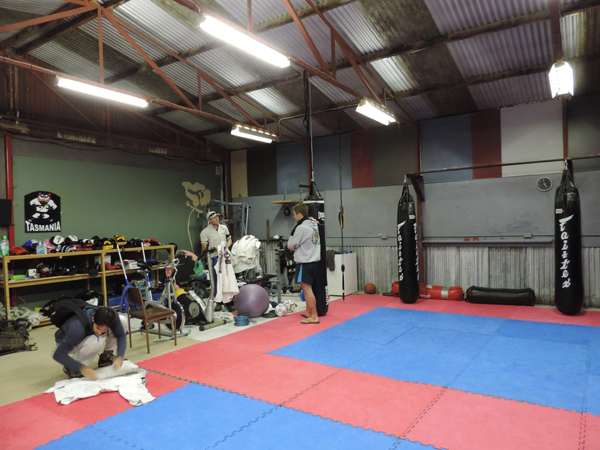 Here is one of its favourite techniques, a sweep from the butterfly guard:
Good Brazilian jiu-jitsu promoters
Far away from Brazil and other main Brazilian jiu-jitsu's spots, Jim, Brad, and Nathan strongly contribute to the BJJ's development on the island. 
With weekly and free" women only" classes, Launceston's academy aim to develop Brazilian jiu-jitsu for women. Nevertheless it meets its greatest success with children. They are around 40, from 6 to 14 years old, to train in the academy. Things will be in safe hands!
They also organize each year the "All Styles Grappling" competition. This tournament groups together fighters from all kind of martial arts for submission only fights.
Jim and Brad are among the creators of the Tasmanian Federation of Brazilian Jiu-jitsu. The Federation takes actively part to BJJ's standing development in Tasmania by organising open seminars and competitions on the island.
The will to share around Brazilian jiu-jitsu
As I packed my Gi for my trip, I had in mind to discover new Brazilian jiu-jitsu's approaches and techniques towards different academies and people. For the first time I was in the opposite situation. Enthusiastic to have visitors, my hosts asked me to show some techniques I've been working on in Europe. No matter the belt, everybody can learn from each other. The true Brazilian jiu-jitsu's spirit is based on exchange, on the mat and sometimes outside for a drink!
After training?
White sand beaches, wonderful national parks… Many walks of all levels offer to discover the beautiful, wild nature and one can easily see wallabies, wombats, forest kangaroos and, for the luckiest, the Tasmanian devil. Sea lovers will surf nice beach breaks, fish or discover whales and sharks which sail to and fro off the coast of the island…















I would like to deeply thank Jim, Brad, Nathan and all the other members from BJJ Taz Launceston and St Helens for their great welcome and the time we spent together. You have been superb!