Fashion test: what about wearing a body to do Brazilian jiu-jitsu?
Whereas judo or other martial arts, Brazilian jiu-jitsu is fashion. Gis are colored and brightened up with embroideries, rash guards and leggings show badass or superheroes prints… To make it short, we work on the style, we compare our last shopping discoveries at training. We are fashionistas !
Except that you flop when the last top fashion rash guard you bought always rides up and you have to straighten it during the entire training… After many researches I may have found a solution: the body. So let's go for the Ivy Park body review.
Brazilian jiu-jitsu is fashion… but not that much for women
That's putting it mildly. There is an abundance of brands to satisfy those men tastes but the choice for women is limited, and for good reason. Brazilian jiu-jitsu is still male dominated… So we have to choose between basic gis or grappling equipment, the same as men but in small sizes, or feminine versions with flowers, "bad girls" typography (bound to be a woman that practices martial art…) or unicorns. All that with a constant touch of pink a the girly touch.
Fortunately sport has become trendy since the last two years (among others thanks to yoga, zumba or crossfit). Ready-to-wear brands, like Beyoncé with her brand Ivy Park ("Who run the world?… Girls!") have started to produce feminine sports clothing that is simply silly.
The body, a solution to the rashguard that doesn't stay in place?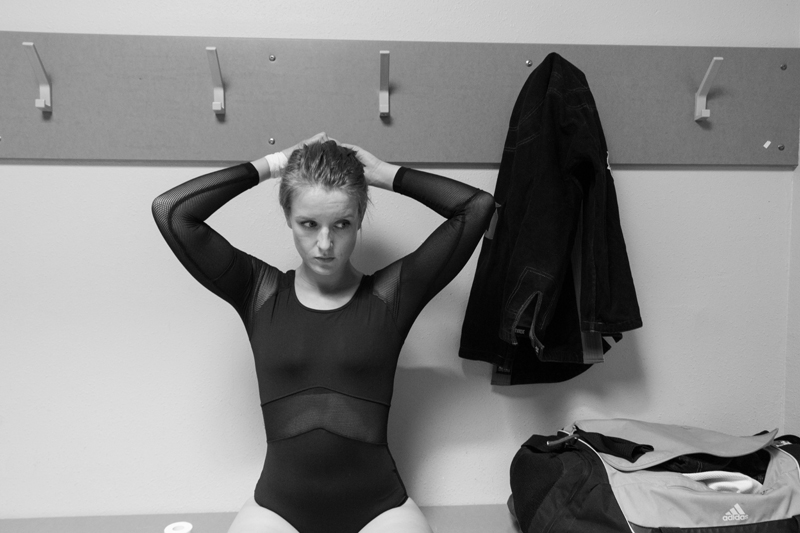 Thanks to Beyoncé and her body (the clothe…) I finally found a solution to one of my clothing problems at jiu-jitsu: the rashguard that rides up and lets you see the belly and ungraceful bulges. Since almost a year bodies have become trendy in lingerie and ready-to-wear. As the queen of r&b and dance floor, Beyoncé gave it a place in her range of sport clothes.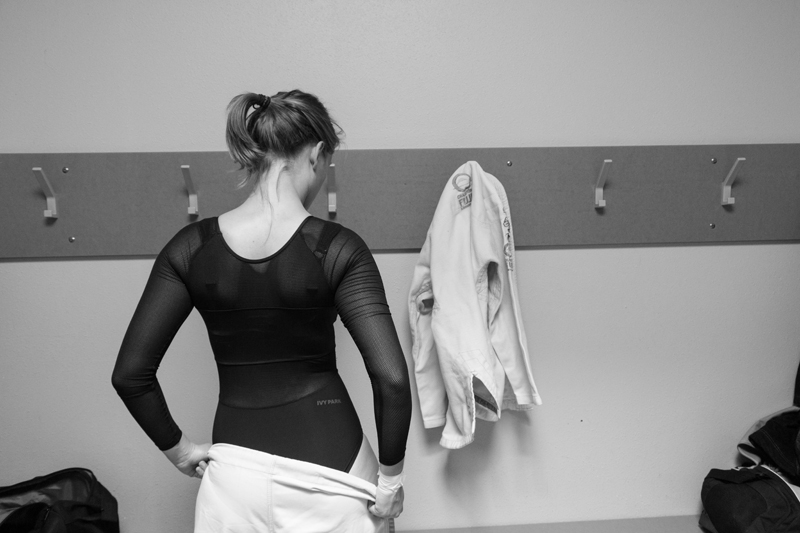 I've been thinking for a while about buying a body but until now I haven't found one that mixes with breathable mesh, a nice and feminine style! I quickly fell for the Ivy Park body (which goes well together with one my Oysho legging!) but the only thing that kept me back was its price : 90€. So I waited for sales, watched for sales changes and even wait patiently after the sales to buy it.
The training test for the body
Once I had the body in my hand I hadn't been disappointed. A game of shapes and transparency creates a nice graphic effect. Opaque parts on the chest, on the low abdomen and back are doubled. A very soft mesh is used for the transparent parts. How to put it on? Just by the collar.
Verdict? I really felt at ease when I rolled and the body didn't interfere with my movements. It's resistant and above all very pleasant to wear. The icing on the cake? I trained with 30°C without air conditioning. It has a really good breathing mesh!
Now I'm done with the rash guard that rides up after 10 seconds of fighting. Forget the superposition game with the rash guard, the shorty and the gi pant in order for nothing to move. What about you? Have you ever tried to train with a body?
My park is the mat
Ivy Park's claim is to produce fashionable, innovative and technical clothes for sport. Clothes for both on and out the field, especially to train in the park where you have trained hours to reach your goals. A concept developed on Instagram with the hashtag #whereisyoupark.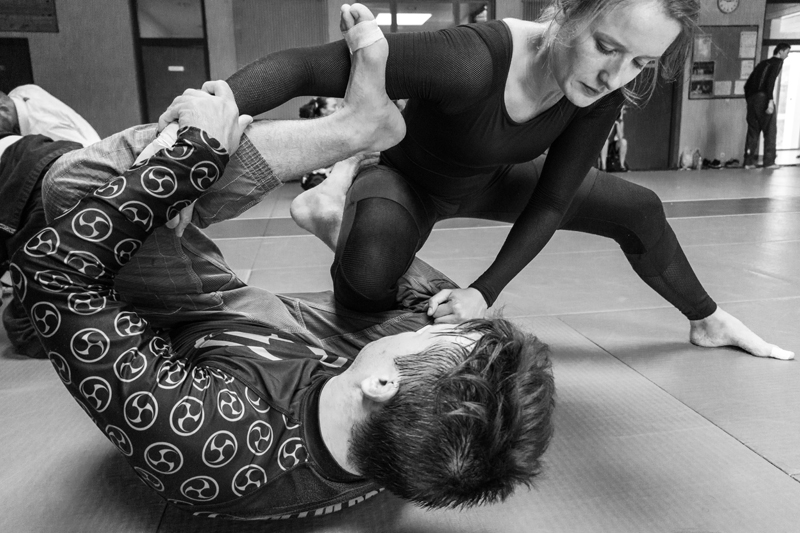 My park is the dojo, the mat. A place where we spend hours to train, a lively place. The Brazilian jiu-jitsu academy, a second family. A space where you have to be feminine in your own way. That's why, rather than simple product pictures, I tried to transpose it with this shooting. I hope you will enjoy it!
Thanks to my friend Gilles for the pics.