Swiss getaway to discover BJJ Team Basel
Lately I started to do local BJJ globetrotting (once you have tried it, you can't stop!). Up early, I went for a one day getaway to Basel to discover BJJ Team Basel directed by black belt Claude Jäger.
Claude Jäger: Brazilian jiu-jitsu promoter in Basel
Claude is a martial art enthusiast since his earliest childhood (judo, karate, Thai boxing) so he naturally followed Royce Gracie's victories at UFC and so discovered Brazilian jiu-jitsu. Impressed by his performance, he looked for a BJJ academy in Switzerland.
He found the closest one in Zurich (Vacirca Jiu-jitsu) and trained for the first time during a camp 1998. He immediately enjoyed the atmosphere, the mix of effectiveness, restraint and no violence. From then on Claude started in collaboration with Franco and Demetrio Vacirca to create a section in Basel. Each week he trained several times in Zurich (1 hour drive going there!) and taught the techniques he learned on the Friday evening class in Basel.
The academy: a second family
BJJ Team Basel is now a independent academy, has its own gym and around 80 students. It focuses on sportive jiu-jitsu and students often represent the academy in competition. However strong values unit the team: respect, surpassing oneself and mutual aid on and off the mat.
The academy is constantly available to meet people and train (a dream for most of us!). In addition to the classes, students can spontaneously meet each other there to train: a good solution for those who work out of hours or have a busy professional and/or personal schedule. Many open-mat sessions also assure to have training partners outside the classes. This way of working is very important for Claude who wishes to offer to everyone the best tools to develop their own potential!
That's why he also often organizes seminars. He invites high ranked belts with various jiu-jitsu styles so his students can be inspired, find new techniques to enrich their game according to their preferences and size. Indeed Brazilian jiu-jitsu is a fascinating game for Claude, always developing and with multiple aspects! It's also a way to get the BJJ family closer and make it bigger with new friendships.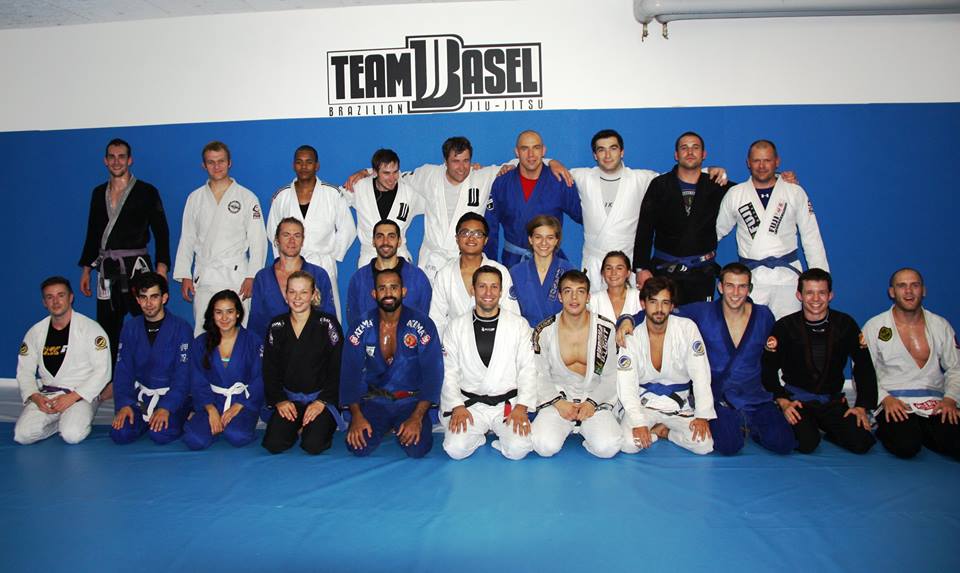 After training?
Basel is a lovely city located on the river Rhin. It is divided in two parts on both sides of the river: Grossbasel with its old-town, typical architecture and monuments and Kleinbasel with its charming quays. Don't hesitate to wander through the streets of the historical centre to discover its heritage, shops and art galeries or along the Rhin before doing the river descente during summertime. An original and fresh swim inhabitants are used to do: equiped by a fishbag – a rubber ring and a waterproof bag, they swim and are carried by the current.
The city has also many museums (around 40!) and has an intense cultural life!


























I had nice surprises and met very nice people during the swiss getaway. Thanks to Claude and his students for your welcome! Visitors are welcomed so don't hesitate to contact them if you are passing through Basel!