The BJJ Globetrotters fall camp
I already mentioned BJJ Globetrotters as I talked about my trip to Australia. It's a worldwide community of BJJ practionners with free membership. Lots of passionate people from different academies share common values of exchange around Brazilian jiu-jitsu while travelling.
Christian Graugart, author of "the Brazilian Jiu-Jitsu Globetrotter" book and founder of the team BJJ Globetrotters, keeps this community alive through different actions. The fall camp is one of them which I had the chance to take part to last September! What exactly is a BJJ Globetrotters camp?
BJJ practionners from all around the world
140 people from 19 nationalities took part at the BJJ Globetrotters fall camp:

This camp was expected to be a complement to the summer camp which was sold out with around fifty people on the waiting list. What a nice success! This camp is also a mean to meet interesting people. To start on the first day Christian imagined a speed dating on the mat to make people socialize. A good way to make the most shy of us talk!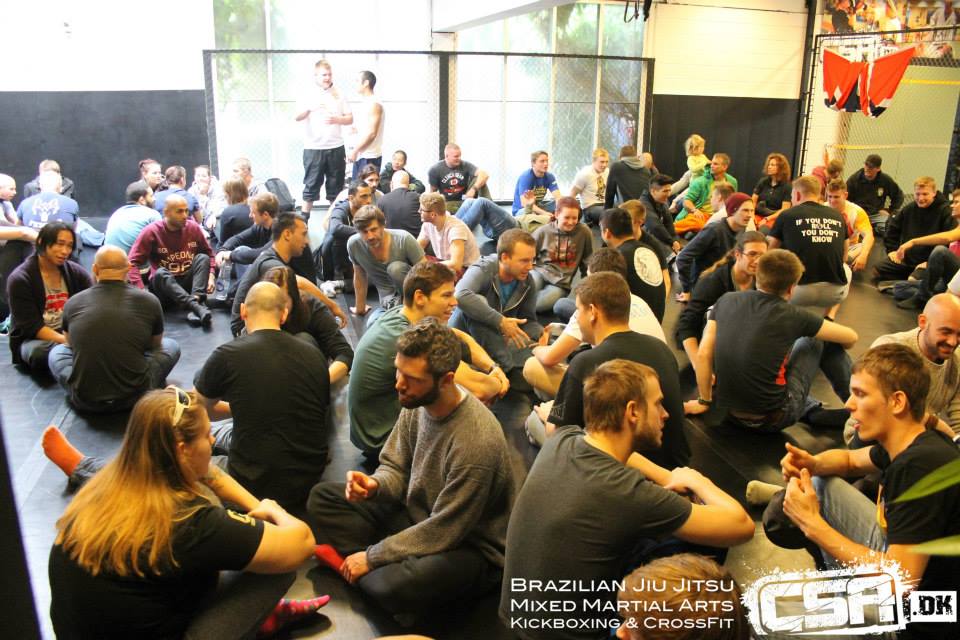 A training schedule for everyone
Training possibilities are huge: 10 hours per day in Brazilian jiu-jitsu (gi and no-gi), wrestling, judo and MMA.

A very busy schedule but don't worry! Training is "A la carte". You build your own schedule depending on your preference and your physical shape. The goal is to end the week without injuries.
Moreover some classes had no sparring session. In any case you are free to roll or not. For those who never have enough there is always some mat space to roll at anytime!
That time only two guys managed to attend all the classes, a mental and physical achievement.
Last, with so many training sessions, it is not easy to remember all the techniques you have drilled. Filming or writing down notes, everyone has his favourite way to memorise as much as possible!
A nice sports venue
The camp took place at the CSA academy founded by Christian Graugart and Carsten Ettrup. The gym is located in the Grøndal Center, a huge 35000m² multisports center with 140 different sports.
With 3 mats space CSA is a great facility to welcome all the participants. Moreover the Grøndal Center is well equipped and has a nice cafeteria.
By the way you can sign in for the camp with a "meal plan", i.e. training, breakfast, lunch and dinner. Then you only have to focus on jiu-jitsu to enjoy as much as you can!
A nice line up of instructors!
To teach all those classes during the week, Christian put a nice team of instructors. They all know how to share their passion for BJJ with different styles and approaches:
Christian Graugart – Master Yoda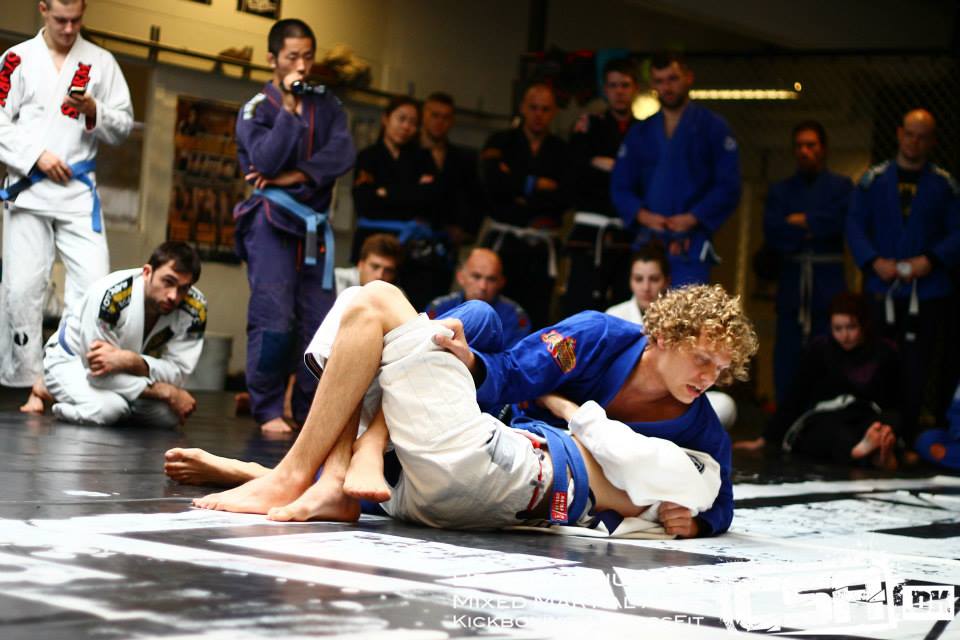 Christian put everything together for the camp but also put the gi (and no-gi) to teach every day. Each class can be summarised by one sentence referred to a concept. Simple, effective in sparring and most important easy to learn!
Oliver Geddes – "All good ?"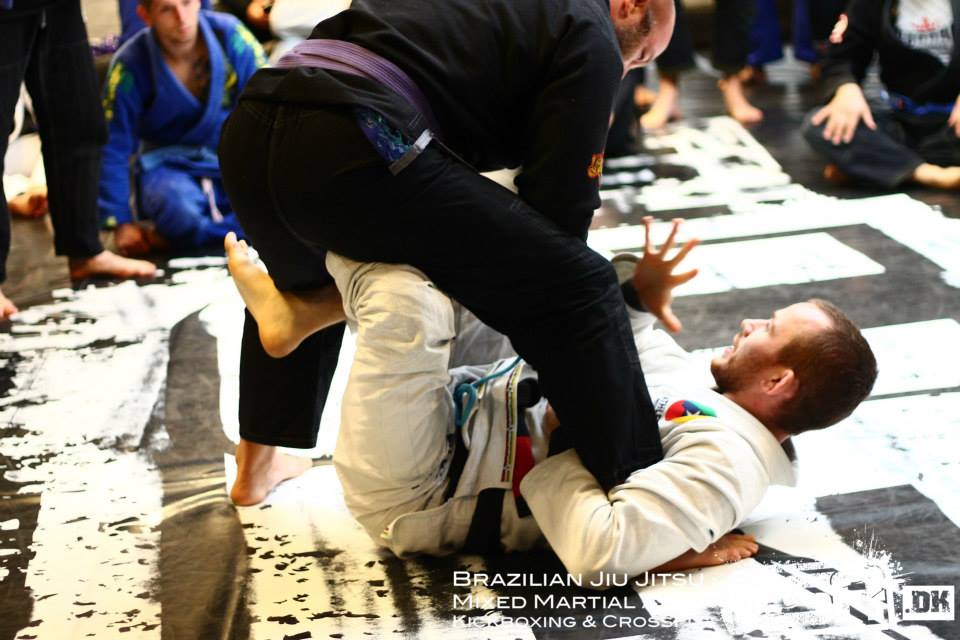 High-level fighter and referee, the Roger Gracie's black belt took part to his third camp as an instructor. Oliver is real jiu-jitsu bible. Kimura lock, X-guard and his famous "dogbar", he taught complete attacks systems. Omnipresent on the mat even with fifty plus students he will make sure that everyone understands the technique and is always available to answer questions!
Eryk Bydairk – "Wrestling is easy"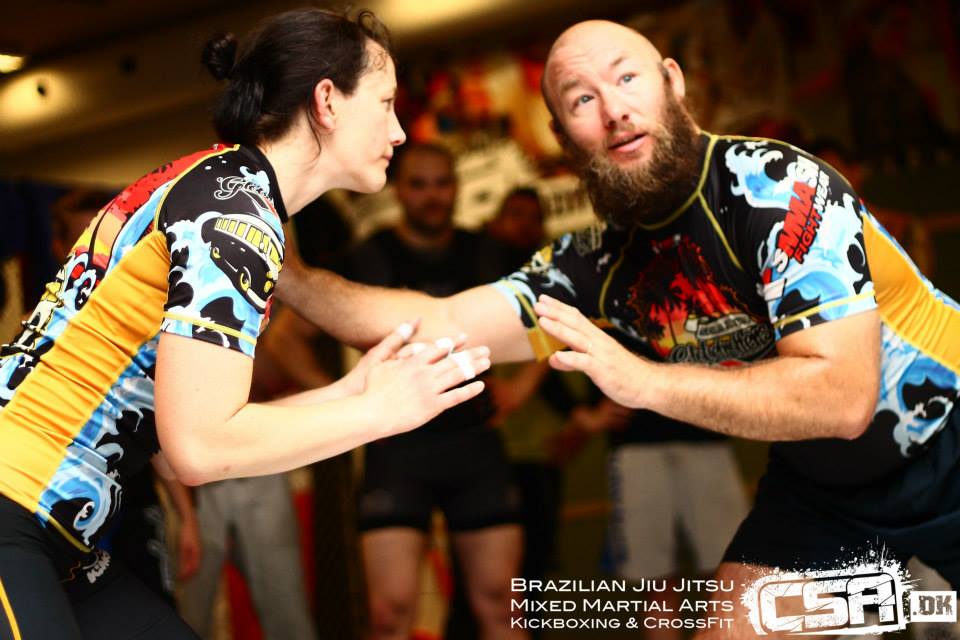 Eryk has discovered himself a passion for teaching during the last summer camp. He was there as a student but some people found out about his high-level wrestling experience. During the last day open mat 2-3 people asked him some wrestling moves. It quickly turned into an improvised class with around 15 people. It was a revelation for him. Now he gives excellent wrestling & jiu-jitsu seminars to any interested gym.
This time he came back to the camp as wrestling instructor. Eryk taught us wrestling basics with off the wall humour and much pedagogy: double and single leg, sprawl, turtle position attack etc.
Daniel Marquez – "The archives"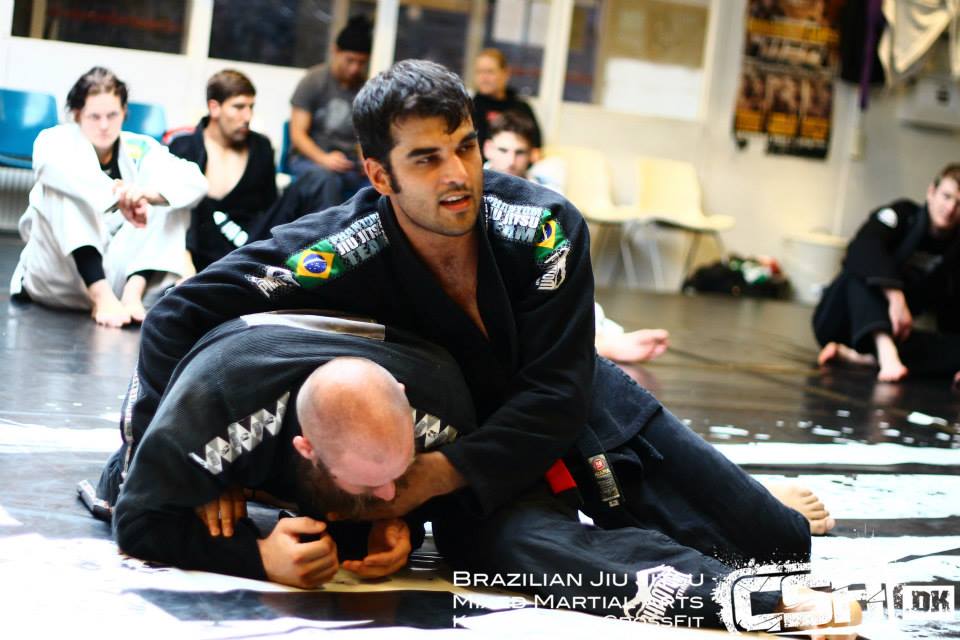 Two times brown belt European champion, the Alliance black belt from Ecuador taught deep half guard defence and passes in his no-gi classes. In one of his gi classes, he showed interesting escapes and attacks from the turtle position. Like Oliver Geddes, Daniel can name for each technique 2 or 3 famous fights where you can see these techniques in application at the highest level. While he was at it he applied the same techniques during his roll with Keenan Cornelius and on the last day during the intern competition between the instructors… which he won.
Daniël Bertina – "Big pressure!"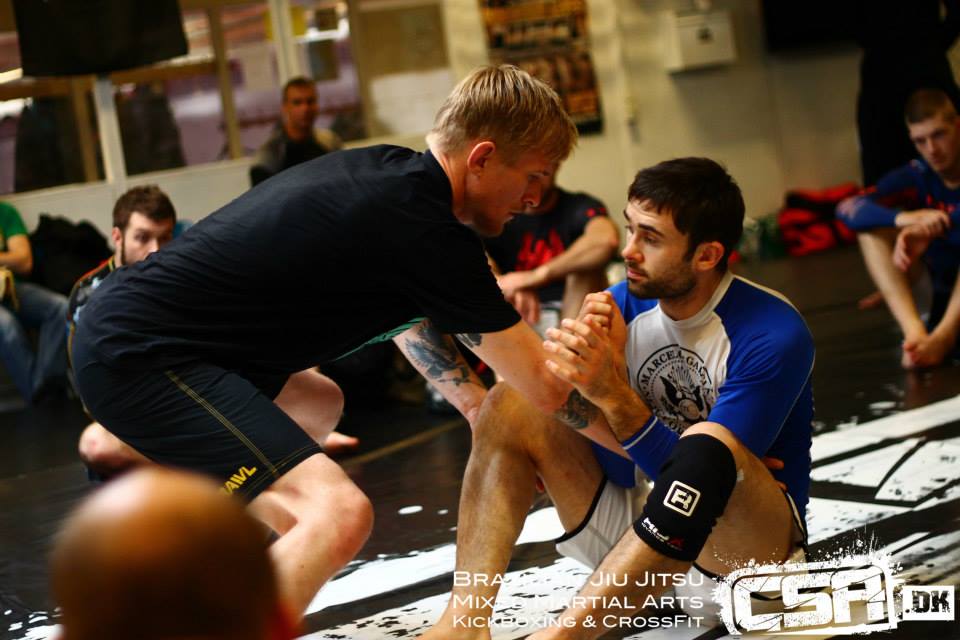 Daniël was in charge of the morning classes. He showed techniques with many pressure and a lot of control (Carlson Gracie style) after a muscular wake up for the early birds: side control escape, attacks from close guard in no-gi, half guard passes…
Good principles, technical details and anatomic explanations, all you need to apply big pressure and control to your favourite basic moves ; ideal to begin a jiu-jitsu day.
David "Morcegao" George – "The funny guy"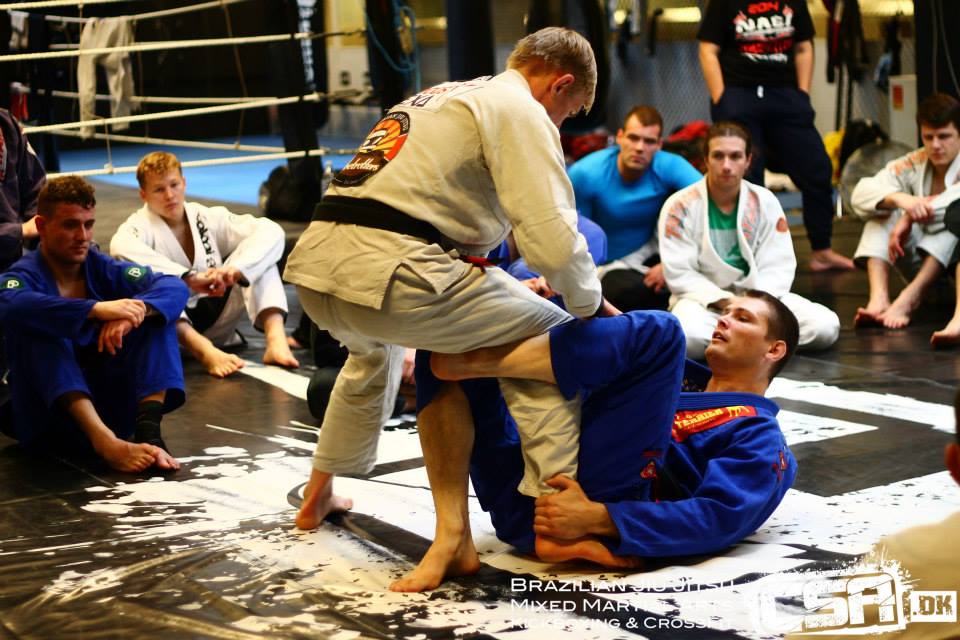 David naturally focused his classes on techniques from his mestre Ricardo De La Riva. With a note of humour fresh from Great Britain, he showed a complete attacking system from that guard: set-ups, guard retention, attacks and counter-attacks depending on the opponent's reaction.
In his no-gi classes watch out for your feet! David doesn't miss a leg which lies around. Indeed he taught us a full set of leg locks while attacking an open guard. The guiding principles are controls, effectiveness and submission!
Ingþór Örn Valdimarsson – "Iceman"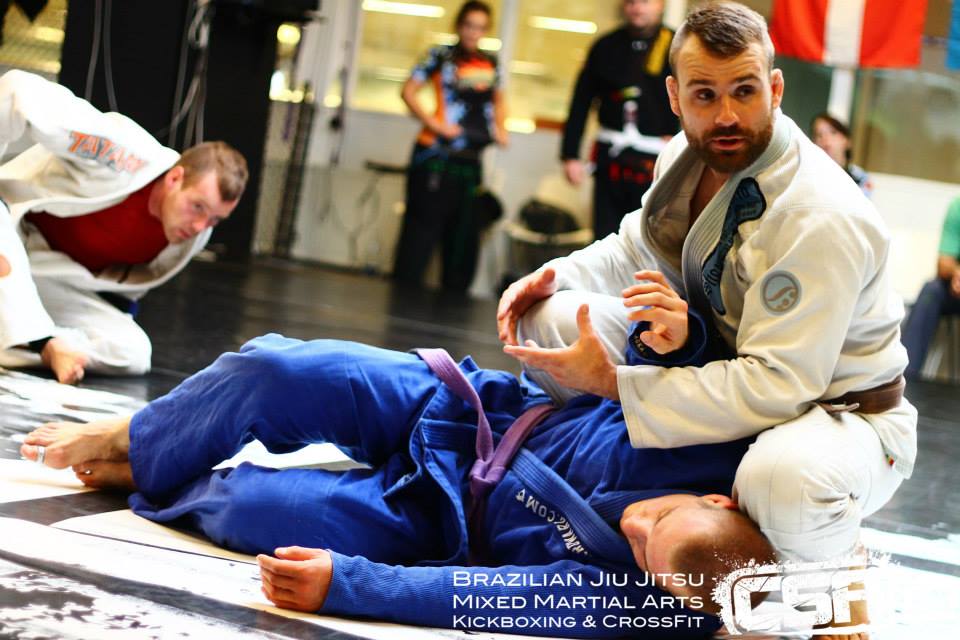 Alright, that nickname was too easy… Brazilian jiu-jitsu brown belt from Iceland and experienced judoka, Ingþór (pronounced Ingthor) introduced us to stand up fighting principles: throwing and very important for BJJ connections with ground fighting. In BJJ, he taught how to maintain the mount.
Solid jiu-jitsu.
Kári Gunnarsson – "Hands-free!"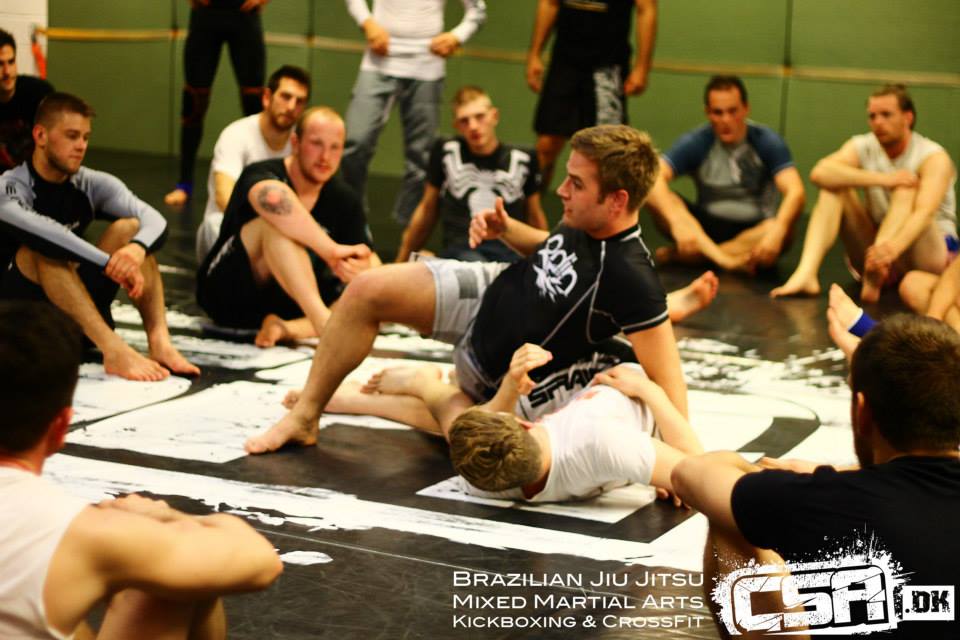 Black belt from CSA (promoted during the summer camp) and no-gi specialist, Kári especially surprised his students when he taught open guard passing without using your hands. Moreover the final position was similar to the little Mermaid's… Yes, it works!
Luiz Paulo Lyra – "A Brazilian touch"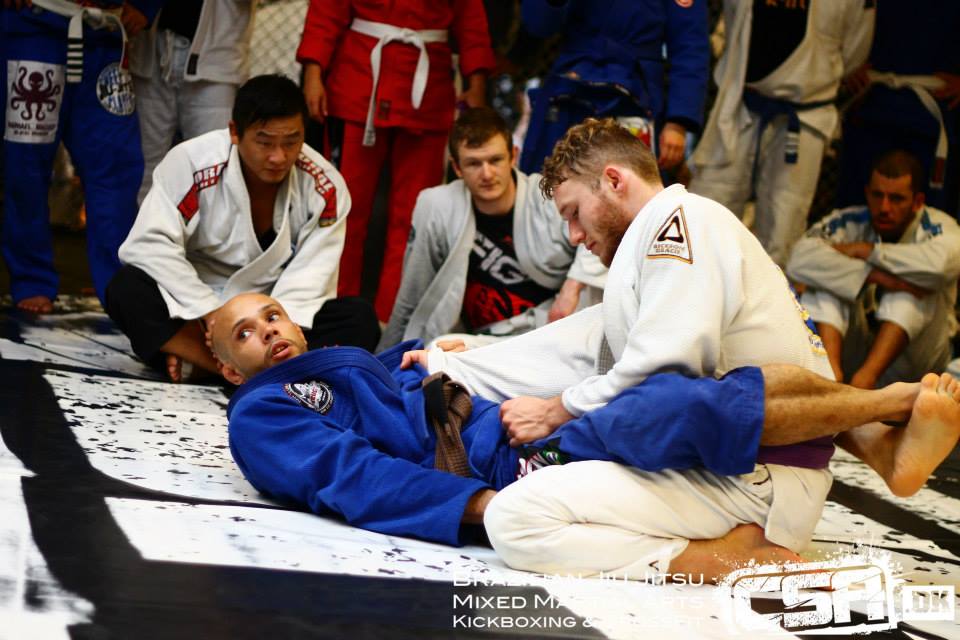 The Brazilian brown belt who recently moved to Denmark joined the instructor team during the week. He showed various attacks from closed guard (arm or wrist locks etc.) and some nice biceps slicer.
Keenan Cornelius – "Globalworming"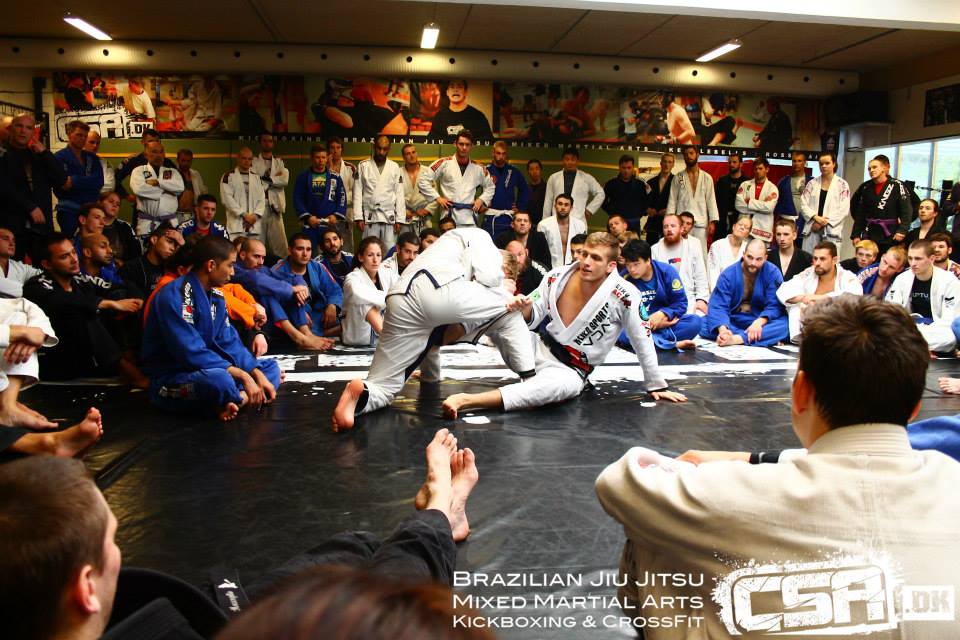 One of the main events was Keenan Cornelius' seminar. Of course it was focused on his famous wormguard and various attacks from it depending on the opponent's reaction. Fans were delighted!
Keenan and the most motivated of us ended the seminar with a one hour sparring session. The highest graded had the opportunity to roll with him. By the way there's a video of him rolling with all the 7 black belts in a row on the internet (and no, Denmark didn't create a league to compete against him… at least not yet).
I forgot Carsten's MMA classes in the evening and some good boxing classes during the week which were all open to the camp's participants.
As you might now get it there was enough jiu-jitsu for everyone! Moreover it was hard to choose between all the classes! I really appreciated this diversity as well as the quality of the instructors. Beyond their skills, Christian Graugart managed to gather committed instructors, glad to take part to the camp and share their knowledge. They were really friendly and available either on and off the mat.
A BJJ competition to end well
This training week ended with a cool intern competition. The kids from CSA and a Swedish gym opened the ball. They were technically impressive for their age! Then we had the adults' divisions. After one week of training (and some parties too, especially in Christiania…) one's body doesn't respond as well. The tournament was even more relaxed!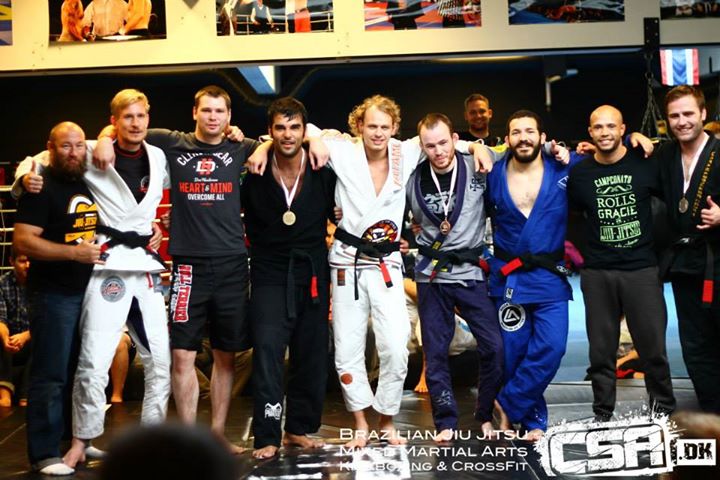 An amazing atmosphere
There was an awesome atmosphere throughout the week. The reason might be the participants' mindset and motivations. The camp is an opportunity for Globetrotters who don't have an instructor at home to get new and various techniques to work on. You will also spend good time and make friends with many different people involved in Brazilian Jiu-Jitsu.
Imagine the agitation in the gym. People went to each other to roll or drill some techniques; higher belts giving advice to beginners even though they didn't know each other (or not for long)… Isn't it the real jiu-jitsu lifestyle?
It went on outside the mat. During the week people went out sight-seeing together or for a drink at the cafeteria (and even at a hostel's laundry!) sharing it on the Facebook group dedicated to the camp in case anyone else would like to join.
The main event of the week was the evening party at Carlsberg old brewery on Saturday. On the mat or on the dance floor guys showed no reluctance to show their talent!
A good team and organisation
If some of you have a phobia for travel planning, no worries. Each participant receives a complete information document about Copenhagen (transport, accommodation, where to go out etc.) before the camp. Moreover it's easy to move around the city and Danish people are very friendly and all speak English.
At CSA Vara takes care of everybody's needs and is always very helpful should you have any question. By the way, thanks to her we all have beautiful pictures from the camp. Vara, thank you a lot for everything!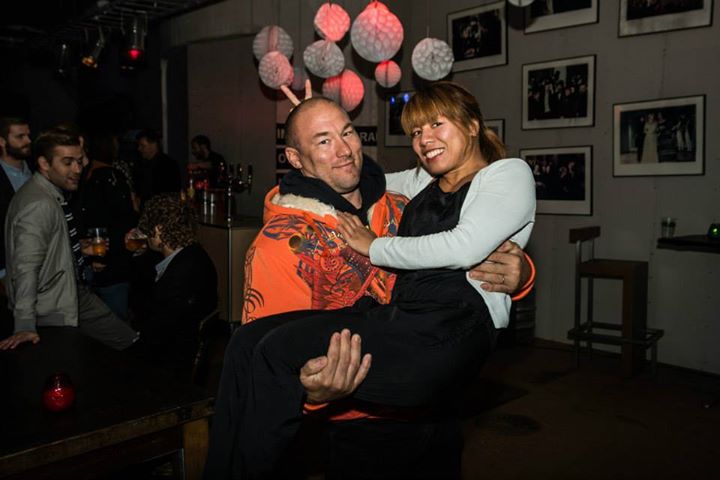 I also want to greet Christian Graugart and his team. They did a great job and they managed to create an event around the real Brazilian jiu-jitsu values without all the downwards spiral this sport sometimes encounters.
Thanks a lot to all the instructors and participants because your initiatives and your mindset made this camp amazing!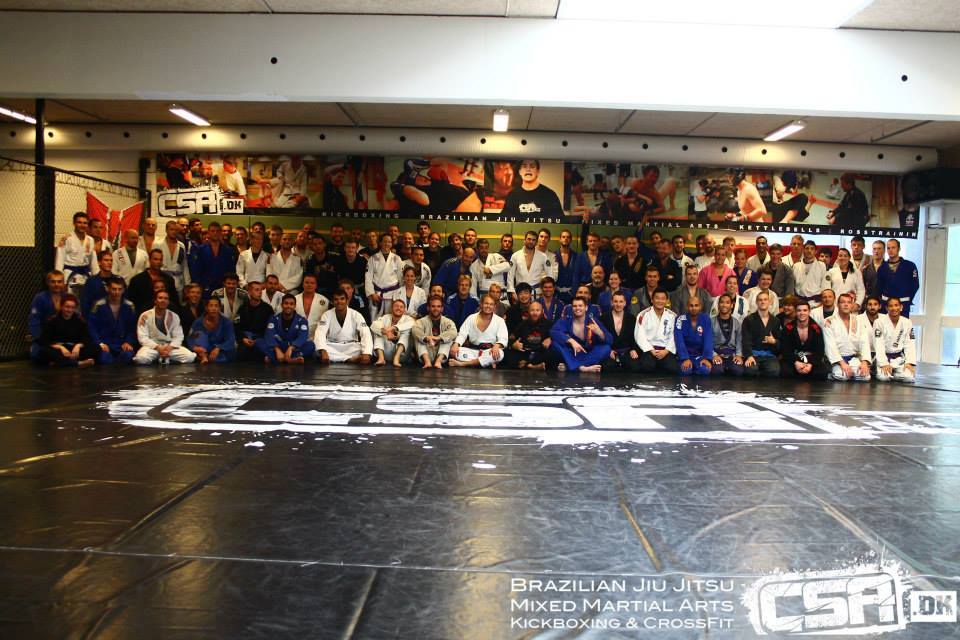 No need to say that I definitely recommend BJJ Globetrotters' camps and that I'll be there again. It's a great experience both for training and for the people you meet! I came back home highly motivated and with the will to practice all I have learned during this camp in the academy!