Valentin Fels: doing business with Brazilian jiu-jitsu
Non-sponsored article
Make a living from your passion. Many of us are dreaming about that but just a few embark on such a frantic and difficult adventure. Nevertheless my friend Valentin Fels entered  the world of entrepreneurship in 2015 with Rollology Fine Kimonos Europe, Brazilian jiu-jitsu gear brand. Portrait on and outside the mat.
Creating and seizing opportunities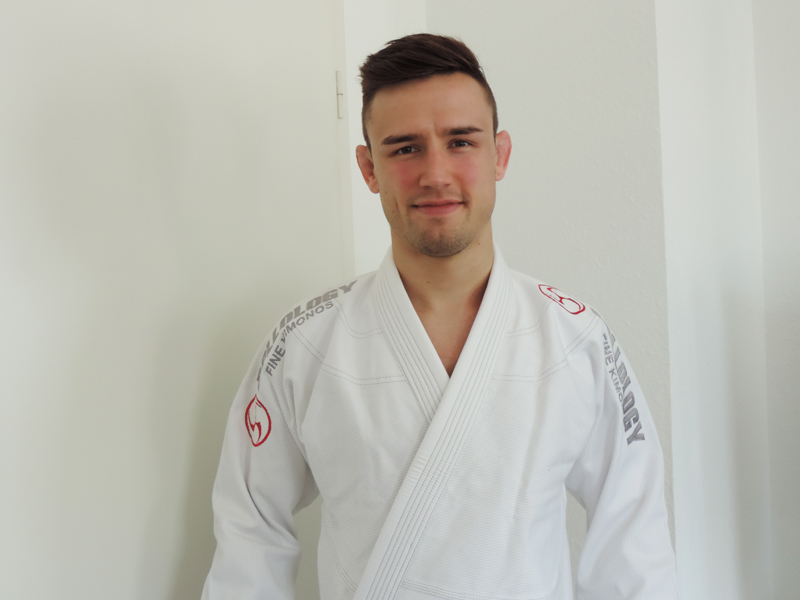 Valentin is the kind of guy you like to find on the mat. He always smiles, is always in a good mood and always has jokes and good advice for everyone. His passion for Brazilian jiu-jitsu and his appealing personality help him to naturally get contacts and to create opportunities. And like in a fight, he knows how to take his chances!
One of them was a work placement in Australia to finish his second year of Master degree in Sport Sciences. While his stay "Down Under", he trained intensively and took part in many competitions. A benefic investment : in 2015 he became n°1 at the Australian no-gi blue belt ranking.
His performances and personality appealed to Rollology, a young Australian brand of Brazilian jiu-jitsu gear which decided to sponsor him.
A new project : Rollology Europe
This partnership didn't end as Valentin came back to France. He has been appealed by the concept of Rollology : "The art to roll'. So he returned from Australia, and not with a kangaroo in his bag back but with the task to develop Rollology in Europe.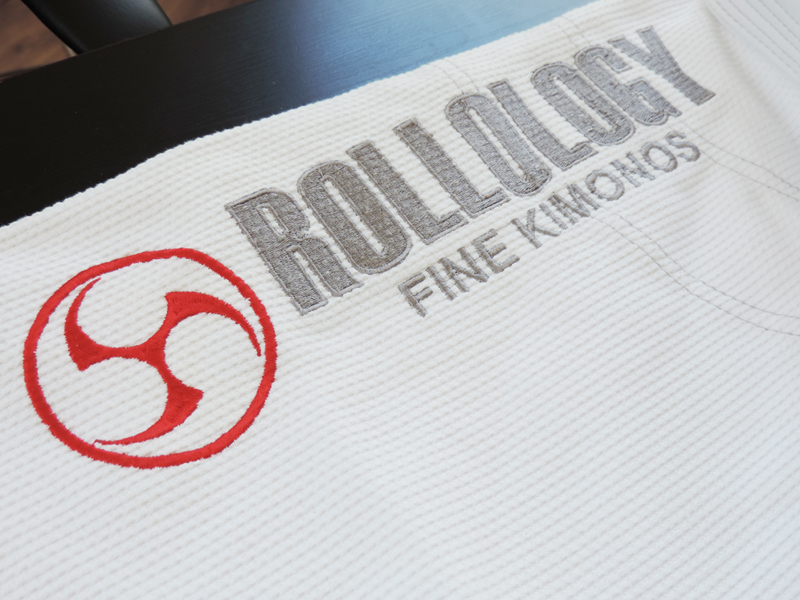 To realize this project he went into a partnership with Olivier Clur, a highschool friend. "We always had the desire to work together on a partnership based on each one's specialities: knowledge in sport and physical training for Valentin ; and as I already have my own company, marketing and business for me. The project Rollology is a combination of factors, an opportunity that came to us and that we wanted to seize" says Olivier.
The passion of BJJ as a central theme
Having good relationships and a sense for business are sizeable assets to start such an adventure. Nevertheless, being passionate about Brazilian jiu-jitsu and having fine knowledge of its technical nature are essential, not to say the basis of the Rollology project.
In fact Valentin improved his passion for martial arts since his earliest childhood. He started with judo, then did some karate, wrestling and MMA. Finally he prefered Brazilian jiu-jitsu. "When I discovered BJJ, it was a good compromise of what I was looking for in martial arts. I fell totally in love after a few month of practice!" tells Valentin.
Since 2011 BJJ gives a rhythm to Valentin's life: training, physical workout, specific diet etc. He leaves nothing to fate ! By the way I did flatsharing with him : I have never seen someone as meticulous as him to progress and live his passion healthily!
I also saw this constant rigour as we visited a stand of a competitor at a tournament. As I took one of this gis in my hands, Valentin started to look over all the seams, to explain the details of conception and to talk about the quality of the material… I observed him carefully with amusement. A this moment I said to myself that he really has found his career path by developing Rollology in Europe.
The European market in focus
The BJJ market is not easy to enter. It's small and forms a community with specific needs and values you have to tame first. Because of its size Valentin and Olivier targeted the European market straight away since each country has its own specificities.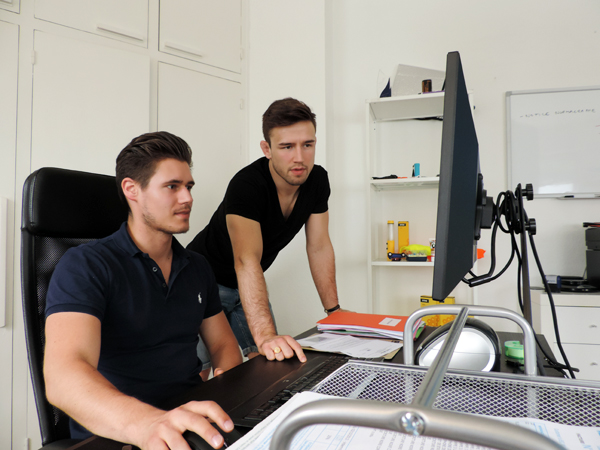 The French one for example is almost totally based on a voluntary functioning. Federations and associations have non-profit goals, live from the members' subscriptions but especially from the State subsidies. There is no sport business at an amateur level and that has an impact on the marketing strategy that has to be used. Indeed French people are used to spend a little money to practice a sport (for example a subscription and licence in judo costs around 120€/year!).
Brazilian jiu-jitsu is still undisclosed and has no federation so it doesn't get State's subsides. Pay 250€ to 400€ per year to do Brazilian Jiu-jitsu (the average price for an annual licence and subscription in France), represents psychologically an important investment, not to mention the purchase of the equipment.
Be attentive to Brazilian jiu-jitsu community
For Valentin no matter what the difficulties are : France is his playfield. His strategy is simple and based on how he practises BJJ. He visits many academies to reach his sport goals and trains daily with Rollology products. A way to test and improve the products but also a strategy to develop the brand. "Most of our clients already have been in contact with Valentin. They can put a name and a face on the brand. Being closed to our client is essential for the brand image and trust. It's also important to constantly improve our products" says Olivier.
"BJJ is a real community you have to fit in and listen. I find that not many brands focus on the practice and jiu-jiteiros. They want to reach a public so large that they scatter in the end and so jiu-jiteiros don't identify with them anymore. You can even see people in the streets who don't practice martial arts but are wearing these brands… There is room on the market for a brand which focuses on Brazilian jiu-jitsu" adds Valentin.
Keeping the essence and values of Brazilian jiu-jitsu as the central theme is important. I have seen business go to people's head, money get the upper hand and the passion which drove them slowly disappear (like the quality of their product or services by the way).
One year after the launch of Rollology I was reassured as I listened to this duo of businessmen talking about their start, how they approach the market and their strategic vision.
Olivier's distance, external to the Brazilian jiu-jitsu's environnement, brings a neutral and global vision to this duo (he tried BJJ once but it cost him a thumb… He's not resentful! lol).
As for Valentin, he found a way to live his passion more intensively. He constantly increases his BJJ knowledge, is closer to jiu-jiteiros' needs. Thank's to these skills he can offer products which follow our martial art evolution.
I am looking forward to test the Rollology gear! I will surely write an article about it.
Thanks to Valentin and Olivier for the interview and for telling me more about the nice adventure they have started!